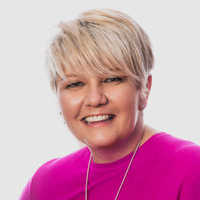 07 Feb

Cary in the press
The world looks different from my ivory tower
Cary has been in the press again, this time writing for the BDJ-Team magazine about working in Special Care Dentistry and the switch from nursing to admin.
Her role is to manage referrals into a special care dentistry service. It's a new service to Cambridge CDS (CCDS), allowing all the referrals for CCDS to be centralised and handled by one hub, and for the initial pre-assessment appointments to be made by one team.
Taking on a newly created role has meant facing the challenge of learning new IT systems, developing the procedures needed to run the service every day, and then teaching it all to two junior staff. I'm also responsible for advising people with problems accessing the service, dealing with complaints, and some telephone triage of my service and the minor oral surgery service.
You can find the full article at: https://www.nature.com/articles/s41407-019-0209-0
Precision PR and Dentistry
We are a rare beast amongst PR agencies. Our directors have between them decades of PR experience, years of understanding digital and medical imaging technologies, and a genuine, up-to-date GDC Registration number!  So if you want to work with a marketing agency that knows how to tell your dental technology story, better contact us by calling Chris on 07432 189149 or emailing cary@precisionpr.co.uk