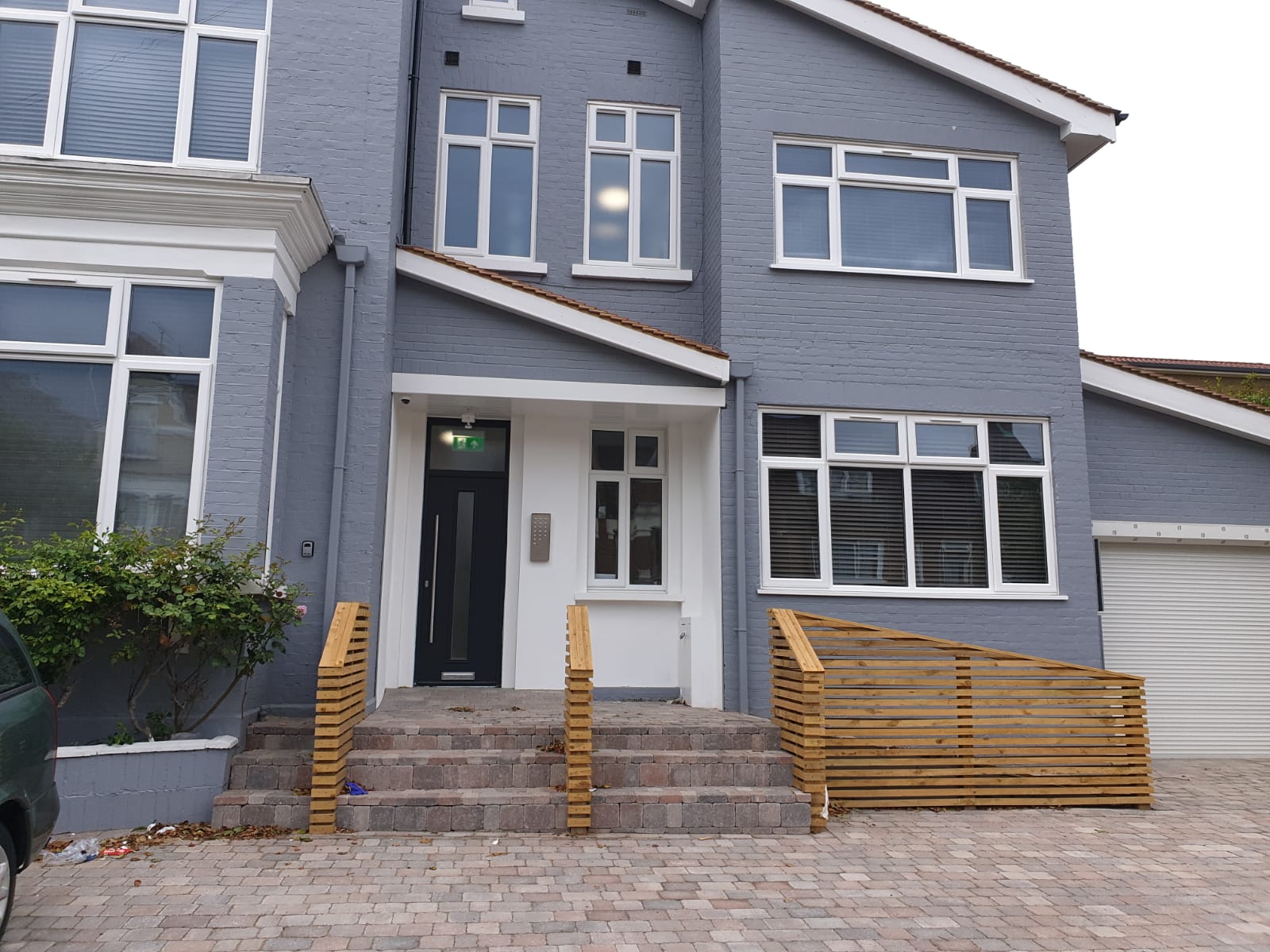 06 Jul

SEO Work for Shine Partnerships
How do you change the name of an established business?
When it comes to 'The Web', with surprising difficulty it seems. So Shine asked us to have a go.
The problem
Shine Partnerships Limited provides supported living to mental health service users across North London. It's a successful business, growing on the back of an 11-year reputation for quality care and excellent facilities. And this year the company opened three new locations, providing support to 40 new service users.
Two of those locations were formerly owned and operated as residential care homes for the elderly by businesses that ceased trading and sold the premises. But they had been operating for several years and had made various half-hearted attempts to promote themselves on the web. The result is that there are several entries for both on the Care Quality Commission (CQC) register (and unfortunately, neither of them had glowing inspection reports). As a result, many other websites and specialist search engines included references to those locations.
The net result was that when Shine opened their new services at Carlton Lodge, Limes House and Maryland House, Google searches produced details for the businesses that used to own those premisses (Seaforth Lodge and Rose View Care Homes).
The solution
This is going to be a long process as there are so many 3rd-Party relationships involved. So far, we've carried out a number of Google searches on both business names to create a target list – not easy because the low search volumes mean these searches keep changing.
Top of the list in both cases is the CQC. Both houses produce the CQC registration details, and an archived entry for the last inspection report. Unfortunately, the CQC (though helpful on the 'phone) won't change those registration details on our say-so, so Shine's CQC registered managers have to change that themselves. And the archived inspection report will keep showing at least until a new report is carried out – sometime during the next 5-years!
The first thing we could change is the 'Google My Business' panel that displays on the right. That includes verifying ownership of the entry. This is done by a code provided by Google, delivered in a number of ways;
Call the number registered in the existing entry (we couldn't use this as the telephone numbers were changed to Shine's head office)
Email the registered email (we couldn't do this because that email belonged to the now-defunct former owner)
Google sends a postcard to the address with the code. This has to be entered into Google within 4-days of posting, but was our only option.
The thing is, Shine's staff work shifts, so trying to make sure the person opening the mail knows what to do with the postcard is a stress point.
Once we had verified ownership, we were able to make changes and submit for Google's review. Those changes have now started to appear and are there when a search for the service name is carried out. When a search for the old entry is made, a 2nd Google My Business box appears and suggests the new Shine service as an alternative.
And what else?
The next thing to do was to contact all the specialist search engines and request changes. Many 'phone calls and emails and online forms later, some of them have changed entries, some of them don't seem to be in business anymore, and others take their information from the CQC or Google!
Two which we have been able to change though are Yell.Com and 192.com. It takes a while for those changes to be approved and indexed, but they are well-used sites, so their influence on search results is important.
Finally, we also …
It is also important to create some entries for the new properties so they can be found in a search under their own name. We created blog posts on Shine's website for each new service. We also wrote a formal press release, distributing to mental health-focused magazines and website, and also North London local newspapers.
Stories about the new services will benefit from the higher volumes of searches enjoyed by these sites, and back-links to the original release on the Shine website.
Have we been successful?
Partially yes. And over time, the quality fo search results will improve as the CQC entries change, the 3rd-party specialist search engines update, and as the entries for 192.com and Yell.com index. Publications and websites that pick-up the press release will also produce helpful search results.
Meantime, just have to wait – change another bit – write another story – and repeat …
A Learning Point
If you are buying new business premises, make sure your solicitor checks that the old owner signs over ownership of the Google My Business account, and any other premises specific website entries to you. It will save you loads of work and loads of money down the line, and shouldn't cost you a penny.