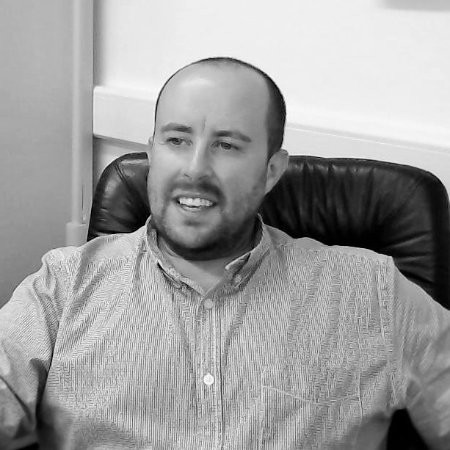 22 Jul

Double celebration for Enspec
Enspec stays safe during lock-down and celebrates with an honour for director David Jones
Power quality engineering specialists, Enspec Power Limited, today announced that David Jones, company director and joint founder of Enspec, has been made a Fellow of the Institute of Engineering and Technology for his contribution to the work of the IET in inspiring, informing and influencing the global engineering community to engineer a better world.
David's many contributions to engineering include developing the company's industrial energy-saving equipment and power quality solutions as well as developing safe working practices, such as those needed through the COVID-19 lock-down. He has been successfully co-running Enspec for over 20 years, and was the driving force behind Enspec's initial development into equipment manufacturing. David (49), said; "This is a great honour which reflects the work ethic and innovation culture we've created at Enspec. Our philosophy has always been to help clients to improve their processes, to save them money and increase their profitability, which we can do as electrical engineers."
That work ethic and culture allowed Enspec not only to protect the jobs of all its staff during lock-down, but to find new practices to deliver existing projects on time and even win new business. David continued; "We are involved in a number of major engineering projects that realistically couldn't be paused, so we immediately had to develop new safe working practices. Much of our industry shut down for at least two months. Although we had to pause manufacturing for a few weeks while we made adjustments that met Government guidance, we were able to implement home working for management and engineering staff very quickly, which meant that we have been able to fulfil all our contractual commitments and retain all our staff."
Enspec uses a cloud-based IT infrastructure that enabled an immediate switch to home working. A vehicle single occupancy travel policy further reduces cross-infection risks between staff. At the company's manufacturing site in Washington, Tyne and Wear, Enspec has implemented hand sanitising stations, PPE and shifts, allowing for a prompt return to work – some manufacturing staff were furloughed for a short period while these changes were implemented.
David said; "As well as needing to find safe ways to continue working, we had staff whose partners work in frontline roles, so they needed support to be at home to care for their children. We also put in place processes to support staff who fell ill or were self-isolating, but I'm thankful that we've not needed to use them." To date, none of Enspec's staff have reported COVID-19 symptoms. And the new practices mean the company is able to continue with plans to recruit two new apprentices during the summer.
//-ends-//
Notes to Editors
About Enspec Power
Enspec helps organisations to make money and to save money – professional engineers can do this! It offers specialist engineered products and services such as Power System Studies, Power Factor Correction, Harmonic Filters, Reactive Compensation, Point-on-Wave Switching and Site Services. The company helps all manner of heavy electricity users such as utilities and renewables, oil and gas, manufacturing and other industries.
Enspec has been making businesses more profitable since 1998 when its sibling founders, fed up with the bureaucracy of larger organisations, decided to go it alone and set up a friendly, flexible engineering company.
Two decades on, the Enspec team is still a friendly bunch and one of the UK's leading independent specialists in power quality engineering. The team really understands electrical power systems and is passionate about what it does and what's happening in the wider world of technology.
Enspec is a progressive member of The Institution of Engineering and Technology (IET) with links to academia – so if the team don't have the immediate answers, chances are they know someone that does.
You can find more about Enspec Power Limited at: https://www.enspecpower.com/
For more information about digital, traditional and hybrid PR campaigns, please contact us by email or call Chris on 07432 189149 (please leave a message if not immediately available)