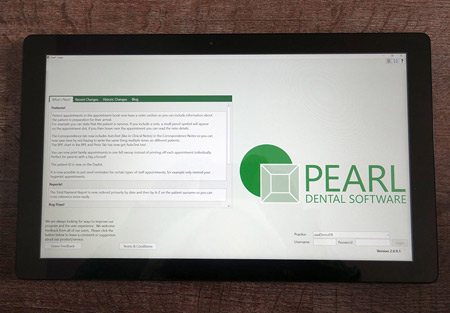 01 Mar

Making life easier in the waiting room
File Away the Filing
Like most people, I hate filing almost as much as I hate filling in forms. For me, a truly great piece of technology would make both easier – or even disappear altogether.
And that's exactly what's happening in the waiting rooms of hundreds of dentists.
The reason? They've implemented 'tablet computers' as data capture devices for personal details and medical history.
The device works by showing the patient a copy of their most recent personal information and allowing them to update it – with a few mandatory checks to ensure they have answered accurately. The updated details are automatically attached to the patient's record, meaning that the clinicians can check them without the need for fussy paperwork.
In some implementations, such as the 'PearlPad' extension to Pearl Dental Software, changes to medical history raise a flag so the dentist is aware of the need to discuss the change with the patient. This obviously makes life easier for the patient and more efficient for the dentist. It also means that nurses and receptionists don't have to fiddle around with filing and can instead focus on patient care.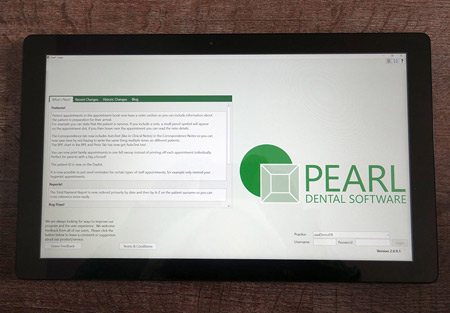 "So much less filing"
Chloe, who is part of the reception team at one dental practice that has already adopted this idea, says; "It's made my life a lot easier on reception, so much less filing!"
Using PearlPad means she doesn't need to print off a medical history form, treatment plan, consent forms, FP17DCs or a PR Form for the patient to sign. And the tablet also means she doesn't need to collect, scan, or stack them for filing afterwards.
The pad is handed to the patient for them to fill-out in the waiting area and handed back once completed. The completed forms are automatically stored or updated on the patient record depending on what the patient has filled in. It simply makes life easier for both the patient and the practice team.
Because people are used to computers, patients aren't over-burdened by paperwork and see the practice as efficient and organised. As a professional communicator, I see this is an excellent example of how a practice can use technology to make a great first impression with patients.