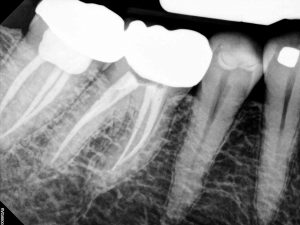 27 Mar

Oh my God! They use Exact!

This is not a criticism – this was my reaction the first time I used the dental practice management software at my new practice.

When I trained as a dental nurse I spent 18 months working for a large chain of dental practices, and although I worked at two locations 30 miles or so apart, they used the same software; Carestream CS R4 (known widely as Kodak R4). However, shortly after I qualified I was offered a job nearer to home for a smaller organisation with an excellent reputation for staff development.

"Great," I thought. "Smaller organisation, bigger practice with wider variety of work. Just what I need to set my career on the right track."

All seemed good. I liked the building, my new colleagues, journey to work, everything. Until I came to nurse for a new dentist on my own for the first time at the new practice. I think he heard me say; "Oh my God! They use Exact." During my interviews and induction training I discussed the software installed at my new surgery. However, it hadn't dawned on me that Software of Excellence Exact does some things differently to R4. In fact, from a nurses perspective, it does a few things very differently.
Practice management software
Dental surgeries these days depend so much on practice management software that it has become totally embedded in everything nurses and dentists do. These amazing software systems manage appointments and workloads, patient records and even the X-Ray imaging equipment we use everyday. So it was a real shock when I realised I was using a system completely new to me that does some very fundamental tasks differently to the system I had ALWAYS previously used.
I somehow survived my first day. I came home after work, cried a bit, then found some online training courses. I got my dentist and practice manager to show me the things I couldn't understand from the video. Now I'm perfectly happy using Exact and have to say that both systems are great to use – though arguably Exact is easier for dentists and R4 better matches the needs of dental nurses.
The point is…
Today we all rely totally on computers, even in work as complex, skilful and professionalised as dental surgery. The place where that reliance fails is the user interface – where man (or dental nurse) meets machine (especially a RVG 6100 digital radiography system sensor).
Carestream R4 and Exact are by far the most common practice management systems in use in UK dentist practices. I hope that I've learned how important these systems are to my work. I'd like to think that all designers of practice management software take the time to consider how fundamental dental nurses are to their products – especially ones using their product for the first time.
As a practising dental nurse I focus on the patient's well being, the clinical environment and assisting my dentists with the procedures they carry out. I need to be able to 'not think' about the computer system I use – it has to just work the way I do. Or do I mean that I have to just work the way it does? It's hard to tell.