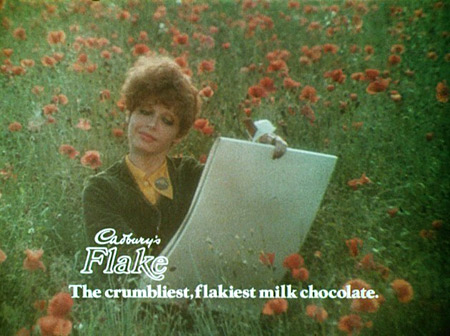 11 Apr

I Love Printing!

I love imaging technology of all sorts, but I particularly love printing. My passion for printing and print technologies was instilled in me very early by my father who worked as a manager at Europe's (then) biggest manufacturer of flexible packaging.
Have you ever seen 1-Tonne of chocolate wrappers?
Dad worked for Colodense Ltd, a subsidiary of British Cellophane Limited. The company printed and converted cellophane film to crisp packets, chocolate wrappers and all manner of transparent packaging. It also converted polypropylene films and (my favourite process) made polythene bags which arrived at the factory as little beads of plastic that were blown out of a tanker into a hopper on the roof.
As a child I spent many Saturday mornings sat in Dad's office. I'd get a plastic cup of something claiming to be cola, and bought KFC for lunch from the newly opened shop on our way to watch Bristol City F.C. in the afternoon. For a nine-year-old, Colodense on a Saturday morning it was a magical place, full of noise and smells and broad Bristolian accents.
But one of my strongest memories was seeing pallets stacked high with rolls of finished packaging, waiting to go off to customers such as Golden Wonder or Cadbury's. I was always quite good at maths, but I never worked out to my satisfaction how many Cadbury Flakes you could wrap in a pallet load of wrappers. I believe each pallet weighed approx 1000kg, so if you take off (say) 100kg for cores, pallet and shrink-wrap that leaves 900kg of wrapper. If you allowed 2g for each individual wrapper, that would be 450,000 bars of chocolate per pallet of wrapper. Unfortunately, I have no definite information on the true weight of a chocolate wrapper so I may be miles out.
My point is this – without the wrapper, Cadbury just has lots of chocolate that falls apart and ruins your car seats. With a wrapper it becomes the flakiest, tastiest chocolate that tastes like chocolate never tasted before. Packaging is vital to consumer products, and the precisely created and often beautiful images printed on that packaging is what sells the product. Admittedly, Cadbury also got a bit of help from a girl in a gypsy caravan and their clever advertising agency.
The printing revolution in packaging
More recently I was lucky enough to attend a couple of print exhibitions (FESPA and LabelExpo) while working for Epson. Packaging was a major application for most of the exhibitors, including Epson and its digital label presses. What was clear was the advent of digital technology in printing has opened a whole world of possibilities for packaging designers and brand managers.
Back in the days of my Bristol City season ticket (early 1970's), the print technology used in packaging was all about speed and volumes. Huge Rotogravure machines, with a carefully aligned station for each colour. These machines themselves must have been a hundred feet long, and then at the end of them were slitters and reeling machines, followed by a separate packing, storage and despatch facility. My weekend visits were actually relatively quiet – most of the time the machines were being cleaned and set-up for next-week's job – a task that would take all weekend. Basically, to get your beautifully printed chocolate wrappers in 1972 you needed to be able to buy-in to huge production runs. The alternative was probably to sell loose by the pound.
Today, that has changed. Digital printing means that production runs of 1,000s, 100s or even 10s are practical. In fact, printers can stack-up compatible jobs that use the same substrate and run them one after the other without stopping. Computer control over the printer and the finishing machines mean almost no set-up and maintenance between jobs, and instant turn-round. That enables short production runs with no set-up cost penalty, and that means that packaging can be customised with special offers, or even personalised. We've all seen Coca-Cola's named bottles (printed on Hewlett-Packard kit) for example.
Where's it all going?
Digital printing has without doubt changed packaging and through that, branded consumer products. The technology not only impacts on flexible packaging, but also on cardboard and paper packets, and on rigid packaging such as corrugated cardboard board and even glass bottles – both of which can now be printed on directly using digital technologies. I've always been a B2B communicator and marketer, but I can see immediately why B2C marketers and brand managers should be getting really excited by these new digital printing technologies.
As the UK and the rest of the western world recovers from the economic problems of the last decade, consumers are once again demanding something different – something they can perceive as of higher value. Digital printing provides a technology that offers endless opportunities to fulfil this demand.