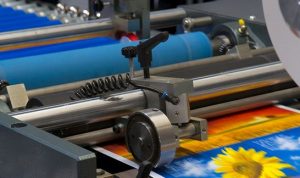 25 May

Looking forward to IPEX
Coming to an NEC near you
Last year I was very fortunate and pleased to work on the project to promote IPEX 2017 – the international print exhibition. We faced some difficult challenges, such as: competitor exhibitions changing their frequency; a poorly managed change of venue (for IPEX 2014); a completely new exhibition management team.
This year, IPEX 2017 is back to its established and popular home at the NEC in Birmingham. It runs from 31st October to 3rd November. I've just registered to attend, and I'll be meeting up with my friend and associate Brian Minards (Precision PR's graphics guru). If you've followed the IPEX 2017 story so far you've probably seen Brian quoted in press releases and articles about the exhibition. We'll be looking to see the latest technologies, meet people we know and (hopefully) find  potential new clients.
The exhibition calendar
With FESPA just finished, and with the continental print shows seeming to get bigger every year, some of people might be wondering why the print industry needs IPEX. Even specialist shows such as LabelExpo are huge. Indeed, with a rival show – The Print Show – only a couple of weeks before it, why do we need TWO print shows in the UK?
From my perspective it's a no-brainer. I'm not selling 64-inch large-format printers or digital label presses this year; why would I want to spend so much extra time and money if I can learn what I need to know in Birmingham?
Even for foreign visitors, Birmingham is easy to get to and has relatively cheap accommodation. I can drive there in a couple of hours. Brian can get there by train. And we can both get home the same day.
While the NEC may have its flaws it's still easier to get around than most of its European rivals. And when I get there I know I'm going to see something worthwhile.
What's likely to be on show
Looking at the exhibitor list, plenty of print services companies, materials/substrates suppliers and manufacturers of finishing equipment and systems. Several of the big continental exhibitions are changing their schedules and this has had a big impact on the exhibition budgets of printer manufacturers such as Epson, HP, Mimaki and Roland. However, I have no-doubt that once these budgets have accommodated the turmoil created by the flip-flop date announcements of drupa, some of the big manufacturers will pick-up a last minute stand deal for IPEX 2017 too.
For me, it doesn't matter if the big manufacturers go; I'm not in the market to buy a £20k large format printer, or an 8-colour rotogravure flexi-packaging system. I'm going to see clever things that people can do with print; that's where IPEX is going to score.
An exhibition within an exhibition
I think Informa (owners of the IPEX brand) have been very smart. They have appointed journalist and all-round 'print nut' James Matthews-Paul as 'content curator'. James is building a collection of the best and most innovative printing ideas and techniques. He is creating 'an exhibition within the exhibition' of great uses of print. For me, everything I do starts with an idea, and every idea needs a spark of inspiration. I'm going to see things at the exhibition that will help me imagine new ways to present my clients.
The print industry is a community. This exhibition is about the creative spirit of printing. Equipment manufacturers will miss out on being associated with that spirit and community if they don't exhibit.
I wish the team at Informa luck with IPEX 2017. I also look forward to seeing what amazing ideas James has in store for us at the show.
If you're exhibiting at the show you may be interested in our guide on how to manage PR at trade shows.