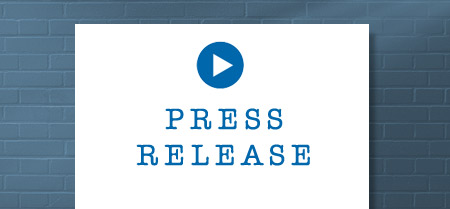 24 Oct

Press Release – New Win

Pearl Dental Software gets social with Precision PR
Everyone loves a trip to the dentist, right? Well, maybe not, but the team behind Pearl Dental Software are determined to help make the process as painless as possible.
As part of its efforts to bring the company's powerful, UK-specific solution to as many dental practices as possible, Pearl's developer – Baker Heath Associates Limited (BHA Ltd) – has appointed Precision PR Limited to manage a social media campaign.
"We've probably reached the limits of selling Pearl by word-of-mouth," says Ben Baker, MD of BHA Ltd. "Precision PR is going to help us tell more UK-based dentists, practice managers and other dental professionals about our system."
Precision PR's initial brief is to help build a multi-channel social community, defining and creating a range of content, and providing wider marketing consultancy. The company was chosen for the Pearl project because the founders have a history of success in both digital imaging and dentistry.
"Chris has a good background in PR and social marketing for 2D and 3D-CAD, visualisation software and other imaging technologies. Cary is a fully trained and registered dental nurse. The perfect skill-mix for our products," explains Mr Baker.
The campaign is designed to consolidate and improve Pearl Dental Software's share of the highly competitive practice management software market. Precision PR plans to demonstrate Pearl's ease-of-use, excellent support services and the cost-effective UK-focused reporting functions needed for NHS, mixed and private practices. Early activities have already increased LinkedIn followers significantly (for the company's directors and sales team), and the first of a series of case studies will be published shortly.
Further information about Pearl Dental Software can be found at: www.pearldentalsoftware.com
Notes to editors
Pearl Dental Software is developed by Baker Heath Associates Limited in Leicester, and is designed to be used by independent dental surgeries and businesses running a small chain of surgeries. It has the specific features needed to support treatment both NHS and Private patients. It works seamlessly with all leading brands of imaging and x-ray sensor, and with most leading brands of CEREC system (used for on-site manufacture of dental prosthetics and devices).
Pearl Dental Software's LinkedIn page is:
https://www.linkedin.com/company/11252778/
Pearl Dental Software's Facebook page is: https://www.facebook.com/PearlDentalSoftware
Other channels launching soon…
Precision PR Limited is an independent PR agency, specialising in B2B and imaging technologies, ERP and manufacturing software, online security software, and software for the music industry. The company calls upon extensive experience of pan-European and Transatlantic PR campaigns, as well as domestic campaigns.
Contact Chris Webb:
Email: chris@precisionpr.co.uk or Tel: 07432 189 149