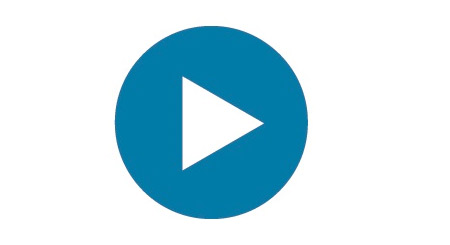 12 Dec

Getting digital marketing right
Don't shout – whisper
Digital PR and marketing apparently provide businesses with some distinct advantages over traditional methods. People will tell you that you can reach a bigger audience. Well, you sort of can, sometimes. But traditional media still has a massive reach.
They will also tell you that, you can more easily reach a better-targeted audience. Well, that's true also true to an extent. But trade papers are by definition, read by people in the trade, and local papers by people who are local. So so don't dismiss them as a targetted communications channel.
However, the biggest advantage of digital PR and marketing is 'trackability'. They allow you to easily find out who you've reached and what effect your message has had. And this is the point.
Many people spend a great deal of time and money gathering data about who has seen their online marketing efforts. Some will then spend further time trying to work out what this means. However, the real key to success with digital marketing is continuously responding to the data to build your reputation and improve your marketing activities.
What to do
Tailoring your message to match the market is really difficult. It is too easy to believe that your vision is perfect and become so invested in it that you cannot make adjustments. You can have the best product in the world, but if your audience doesn't understand what they will gain from buying it, then they won't.
Success comes from cutting through the noise with a message that addresses the needs of the individual. So if your message doesn't mean something to that individual it's just part of the noise.
Let's face it, you don't really care if your competitor on the other side of town has a beautifully designed website. What you care about is getting more new customers or patients, and existing ones spending more money with you for premium services.
So work out what you need to do to let people know why they should trust you. In other words, what do they want to hear from you?
Show people that you are the expert in your field. That doesn't mean just telling them – it means giving them reasons to believe. In other words, tell them something they will find useful.
Show them that you care passionately about your industry and profession. Let them see that you have pride in your work. In other words, demonstrate meaningful innovation and understanding of new developments.
Show them that you care about them. Focus on their needs and look at your business from their perspective. In other words, think how you would react to your message if they were sent to you by a competitor.
Show them others who you have carried out work for. Let them identify with those people and see that you are the right choice for them as well. In other words, put emphasis on testimonials and case studies that explain what you deliver.
And above all, don't 'sell' to them. Digital marketing lets you cut to the sale so easily. But resist the temptation – give them space and time to 'buy' from you. In other words, people will only become happy customers or patients if they see real value in the products and services you offer.
In a world of shouting, the clearest sound is sometimes a whisper.